Characteristics of IUHW
Inter-professional Education
We offer "Team care medicine" where different health and welfare specialists provide medical treatment and care to each individual patient and customer.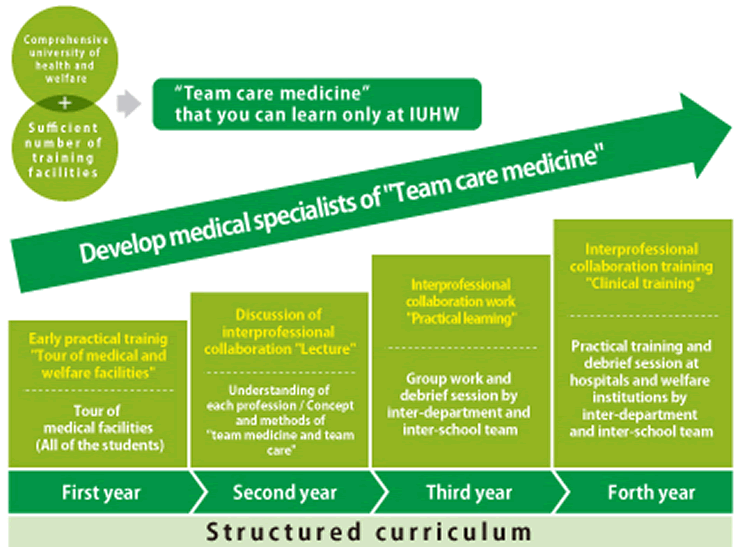 At IUHW, with various types of health and welfare institutions, we provide "education of inter-professional collaboration" where students learn "Team care medicine", which will become indispensable in the field of health and welfare over the coming years. The "education of inter-professional collaboration" basically consist of four steps, and practical training in the fourth year will be conducted at IUHW group affiliated institutions (12 medical facilities, 15 welfare institutions) such as university affiliated hospitals and Ichikawa IUHW hospital in Ichikawa City, Chiba Prefecture, as well as up to 600 training facilities outside IUHW group. IUHW, as a comprehensive university and accepts students who aspire to become various types of medical specialists, offers such a unique curriculum where students can learn "Team care medicine" through experience at the undergraduate level.
Sufficient number of affiliated hospitals and related facilities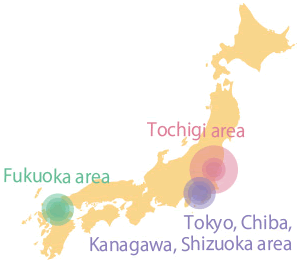 We have an exceptional number of training facilities for students compared to other universities, such as five university affiliated hospitals as well as affiliated hospitals and clinical medicine and research centers around the country. Every student in each department has an opportunity to receive training experiences at these facilities.
・Introduction of five university affiliated hospitals
Pass rate of national examination
The pass rate of national examinations in 2013 at the four existing campuses is the highest in Japan. The pass rate of speech and hearing therapists in the school of health and welfare at Ohtawara campus, and nurses, physical therapists, occupational therapists at Odawara School of Health and Welfare at Odawara campus reached 100% of pass rate in 2013.

※Pass rate of students graduated in March 2014.※Please refer to the our homepage for pass rate of other qualifications.
Employment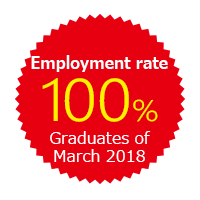 A wide range of job options after graduation will be available to students, varying from hospitals, institutes of health and welfare, medical related companies, research institutes etc. We assist students who seek employment opportunities by providing careful support such as comprehensive guidance for job search at career support seminars and well-organized employment search engine systems. In 2014, for 1,101 students seeking jobs, there were 110,934 job opportunities offered at our four campuses. Approximately 101 job opportunities were offered to a student and the rate of employment reaches almost 100% every year.
Scholarships
Scholarship students with the coverage of full tuition (maximum) will be chosen among students in the top range with successful applicants for Special Scholarship Exam, General Exam (Primary exam). Tuition may be cheaper than the ones for national universities. Up to 50 percent of the students receive scholarships, including the university's original scholarships and other scholarships as well as other types of financial support for students striving to work as health and welfare professionals in the future.