International University of Health
and Welfare seeking faculty members
International University
of Health and Welfare seeking
faculty members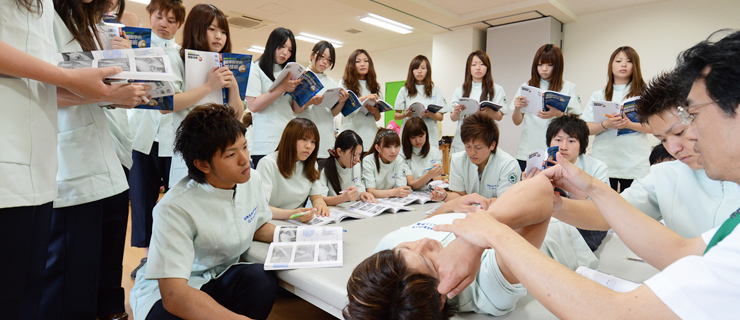 The International University of Health and Welfare (IUHW) is the first comprehensive university in Japan established to raise the status of medical professionals, excluding medical doctors. We pride ourselves in the top pass rates of national licensure examinations, 100% employment rates, various affiliated facilities, with over 18,000 graduates and approximately 7,500 students currently studying with us.
With the aim to educate international medical professionals, the Japanese government has set the "national strategic zones new medical school plan", and has decided to establish a new medical school at Narita City, Chiba Prefecture in April 2017 at the earliest.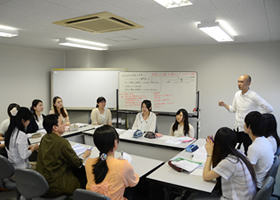 UHW has been preparing for this new medical school for several years. To provide medical education exceeding WFME standards and to accomplish our ultimate goal to educate medical doctors with outstanding clinical skills, ability to play central roles in medicine both domestically and internationally, IUHW strives to establish the first hub international medical cooperation center in Japan.
The predominant criterion for appointment is a major commitment to international medical education, with expertise in knowledge and skills regardless of basic or clinical medicine. We seek faculty members at Professor, Associate Professor, Assistant Professor and Research Associate levels. Applications are invited from candidates with over 5 years of clinical/teaching experience in countries other than Japan. We welcome candidates from all over the world.
Successful candidates are expected to work at the "Center for Medicatl Education". 25 faculty members will be stationed at the Center. Responsibilities include the following: organize and evaluate educational curriculums, offer classes that unify basic and clinical sciences together and hold group discussions. Most classes will be held in English. Position and salary will be based on experience and qualifications.
・About the Center for Medical Education
Application for approval of establishment for the new IUHW medical school will be made in March 2016; approval expected in August, and school will start in April 2017.
Apply by sending CV, motivation letter and more than 2 references by 11/9/2015 for the first cut-off. The final cut-off is 11/24/2015.
Application is closed
International University of Health and Welfare
Narita Project, Personnel Department